Creating a typical textbook illustration of statistical power using either ggplot or base graphics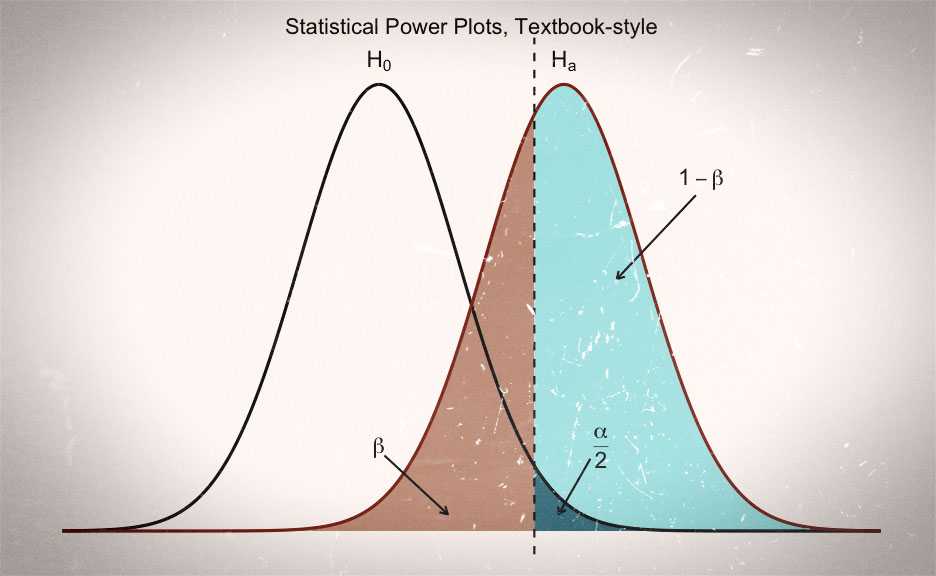 A common way of illustrating the idea behind statistical power in null hypothesis significance testing, is by plotting the sampling distributions of the null hypothesis (H0​) and the alternative hypothesis (HA​). Typically, these illustrations highlight the regions that correspond to making a type II error (β), type I error (α) and correctly rejecting the null hypothesis (i.e. the test's power; 1−β).
In this post I will show how to create such "power plots" using R. Typically, I prefer to use ggplot for plotting, but tasks such as this is one of the few times were I think R's base graphics have some merit—especially for creating black and white plots, since ggplot does not support using patterns. Thus, I will present code both for ggplot and base graphics.
Creating these plots is pretty straight forwards. You only need to be vaguely familiar with the mechanics of plotting polygons. For instance, say we want to plot a triangle with the following coordinates.
Then we just specify x and y as vectors, like this: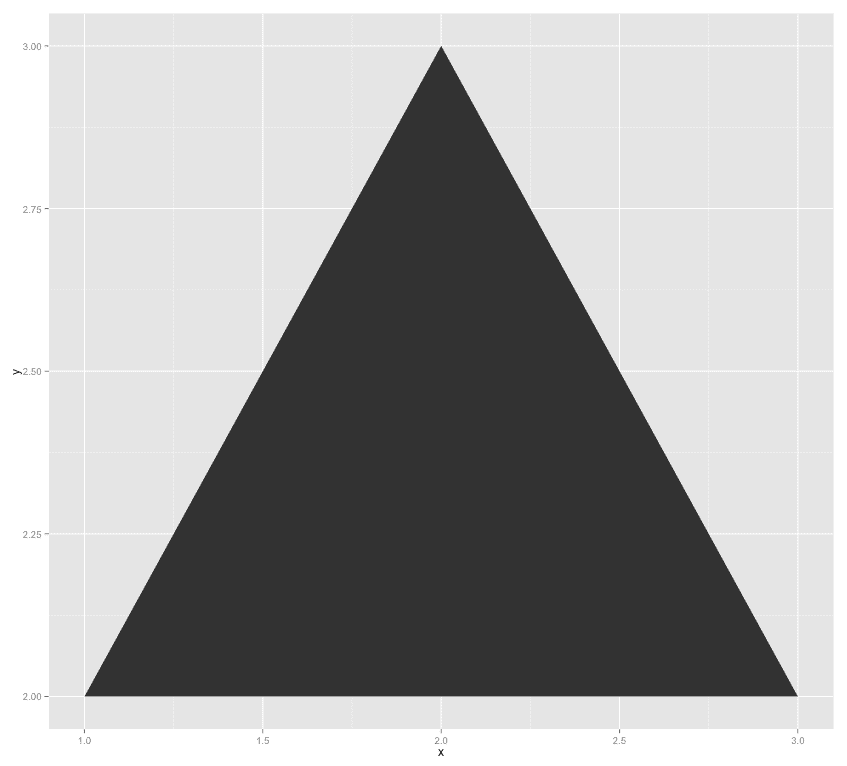 So, let us begin by creating the data for the two distributions and three polygons that we will need.
Now that we have all the data that we need, let us create the first plot using ggplot. The annotation is set manually, so it will be a bit tedious to change these plots.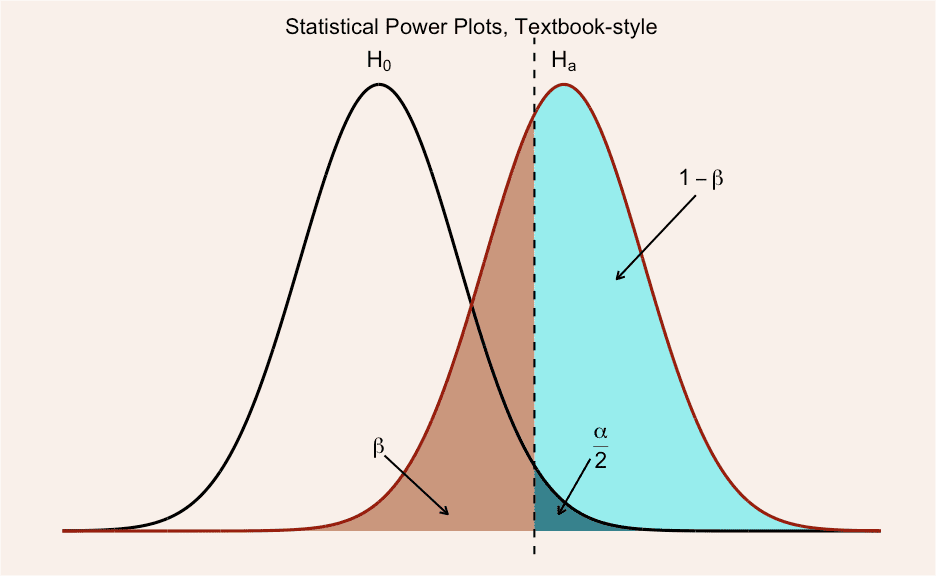 Now, if we want a more "classical looking" black and white-plot, we need to use base graphics.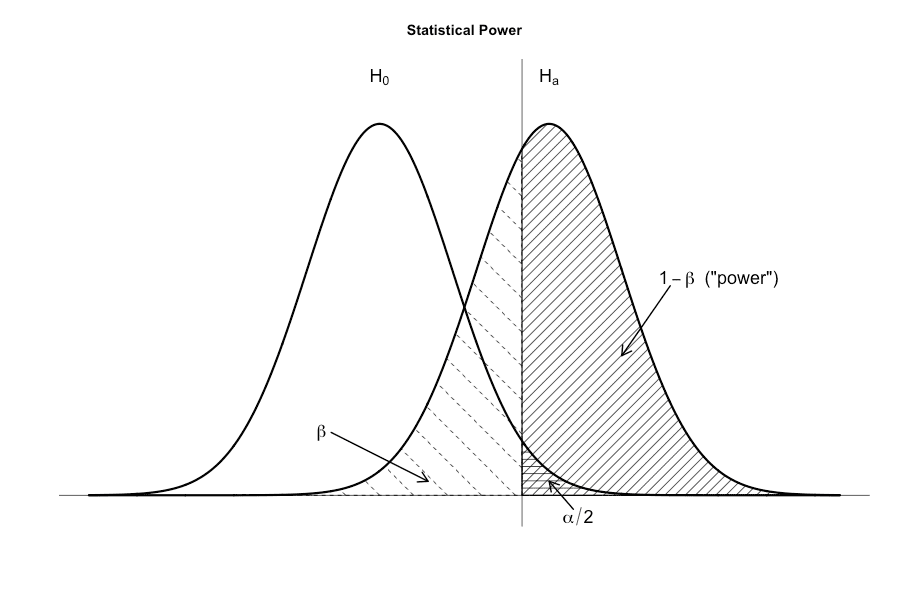 ---
---
Published May 26, 2013 (View on GitHub)
Buy Me A Coffee
A huge thanks to the 119 supporters who've bought me a 268 coffees!
Sponsors
You can sponsor my open source work using GitHub Sponsors and have your name shown here.
Backers ✨❤️
Questions & Comments
Please use GitHub Discussions for any questions related to this post, or open an issue on GitHub if you've found a bug or wan't to make a feature request.
Webmentions
There are no webmentions for this page
Archived Comments (2)
Hi Krisoffer, This was a super helpful page. I have converted this into an interactive Shiny app which I use when training analysts at eBay. When I get my account from RStudio I will share the app url and post on github - thanks to your hard work my evolution of this was easy! Cheers, Matt
Kristoffer Magnusson
Glad you liked it! I am actually working on recreating it in javascript right now :) But it will be interesting to see your Shiny app version of it. Cheers!
---