New d3.js visualization: Interpreting Cohen's d effect size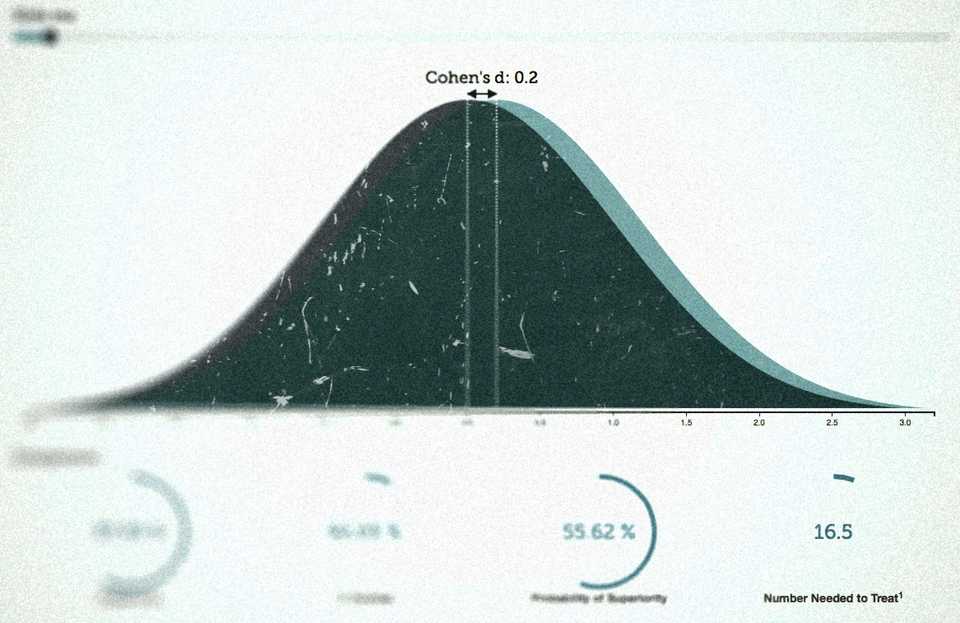 I have created a new visualization in D3. The purpose is to aid in the interpretation of Cohen's d. The visualization presents Cohen's d in the following ways: Visually, Cohen's U3, Probability of superiority, Percentage of overlap and Number needed to treat.
The visualization should work on mobile phones and tablets, but it requires a modern browser that supports SVG. Check it out here
---
---
Published January 13, 2014 (View on GitHub)
Buy Me A Coffee
A huge thanks to the 152 supporters who've bought me a 361 coffees!
Sponsors
You can sponsor my open source work using GitHub Sponsors and have your name shown here.
Backers ✨❤️
Questions & Comments
Please use GitHub Discussions for any questions related to this post, or open an issue on GitHub if you've found a bug or wan't to make a feature request.
Webmentions
There are no webmentions for this page
Archived Comments (1)
Hi ! Thanks a lot for your great visualizer, it really helps me understand the concept behind Cohen's d, and especially to have a visualization and a friendly interpretation of some psychology papers conclusion.
Note: your mail contact isn't available in your about page because ReCaptcha v1 system has shut down.
---