New d3.js visualization: Interpreting Correlations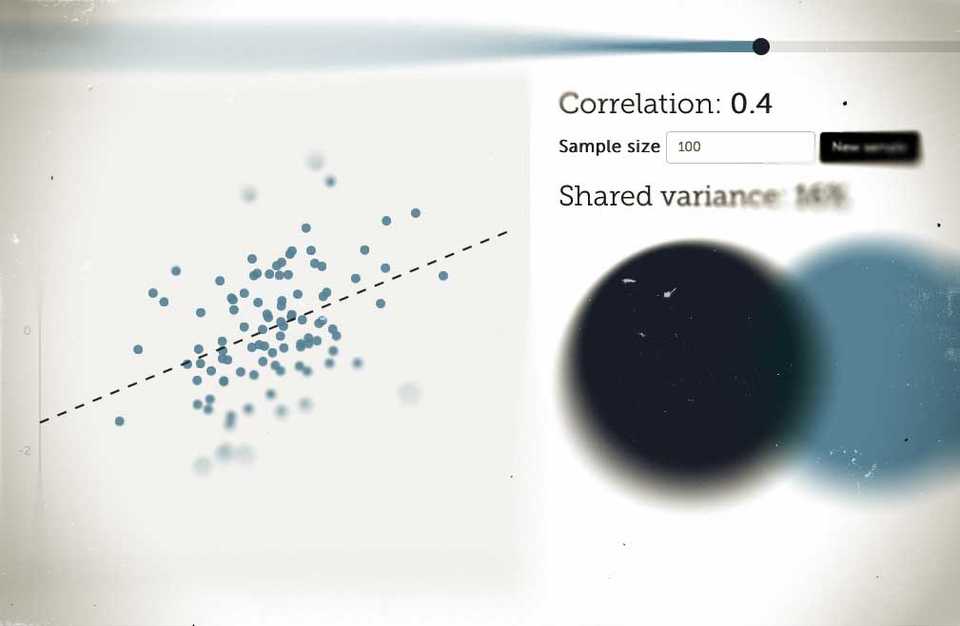 Here is a new visualization done in d3js. In this visualization I show a scatter plot of two variables with a given correlation. The variables are samples from the standard normal distribution, which are then transformed to have a given correlation by using Cholesky decomposition. By moving the slider you will see how the shape of the data changes as the association becomes stronger or weaker. Check it out here.
---
---
Published August 01, 2014 (View on GitHub)
Buy Me A Coffee
A huge thanks to the 100 supporters who've bought me a 225 coffees!
Sponsors
You can sponsor my open source work using GitHub Sponsors and have your name shown here.
Backers ✨❤️
Questions & Comments
Please use GitHub Discussions for any questions related to this post, or open an issue on GitHub if you've found a bug or wan't to make a feature request.
Webmentions
There are no webmentions for this page
Archived Comments (1)
I love your visualizations! I am a psych undergrad and it is because of your blog that I am learning the basics programming and data visualization this summer.
---