[Update] P-curve visualization updated with log x-axis
My p-curve tool now lets you show the x-axis on a log₁₀ scale, which makes it a lot easier to look at really small p-values. Thanks to Ged Ridgway for suggestion this!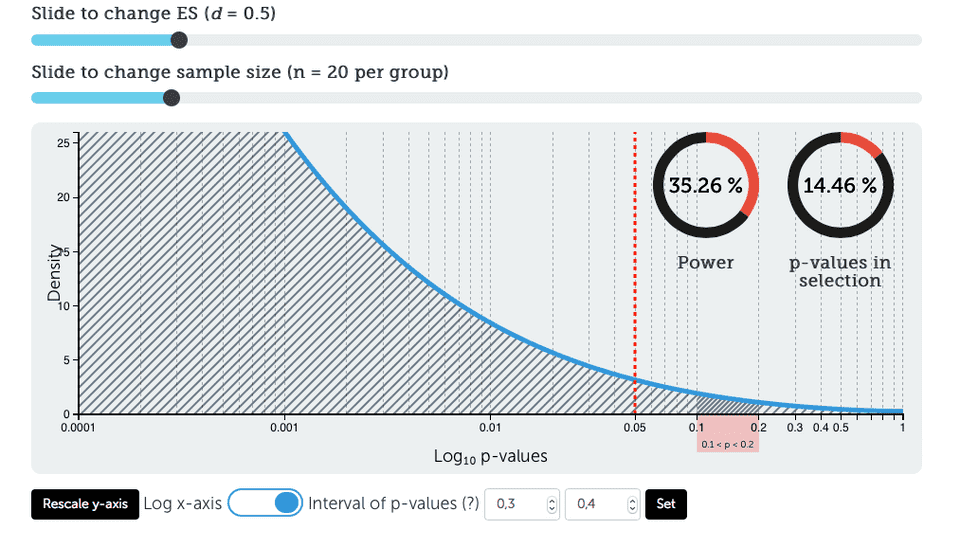 ---
---
Published August 13, 2015 (View on GitHub)
Buy Me A Coffee
A huge thanks to the 152 supporters who've bought me a 361 coffees!
Sponsors
You can sponsor my open source work using GitHub Sponsors and have your name shown here.
Backers ✨❤️
Questions & Comments
Please use GitHub Discussions for any questions related to this post, or open an issue on GitHub if you've found a bug or wan't to make a feature request.
Webmentions
There are no webmentions for this page
---